Our Staff and Leadership
Rabbi Nathan Weiner
Rabbi Nathan Weiner originally came to Congregation Beth Tikvah as a rabbinic intern while serving as a student at the Reconstructionist Rabbinical College (RRC). During his five-year tenure as intern, he developed a deep love and appreciation for the Beth Tikvah community. Upon his June 2016 graduation from RRC, Nathan became the rabbi, taking the baton from Rabbi Gary Gans.
Raised in the Conservative Movement, Rabbi Nathan spent many years as a Hebrew school teacher and B'nai Mitzvah tutor. After graduating from college at The George Washington University, he went on to become the director of teen education at Temple Rodef Shalom in Falls Church, Virginia. It was at this point that Rabbi Nathan realized that the rabbinate is the vessel through which he could best build meaningful Jewish community. During his time at RRC, Rabbi Nathan also worked as a teacher, a hospital chaplain, and as a campus Jewish leader.
Rabbi Nathan is an accomplished author of Jewish educational materials for both Behrman House publishing and the Center for Jewish Ethics at the RRC. He brings his deep love of learning and teaching to his position as Rabbi of Congregation Beth Tikvah. Most central to Rabbi Nathan's vision for a vibrant and dynamic Judaism is his desire to build authentic and joyous community among Jews and our fellow travelers. He envisions Beth Tikvah as THE place in South Jersey for authentic, unpretentious, and joyous community.
Rabbi Nathan is originally from Brockton, Massachusetts. He lives in Merchantville with his husband, Samuel Warren. Rabbi Nathan is a collector of Jewish books, an avid automobile enthusiast, and a big Boston sports fan. (Sorry Eagles fans…)
Cantor Joseph Lebovic
Beth Tikvah cong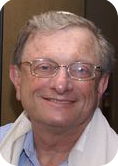 regants have enjoyed the commanding presence of Cantor Joseph Lebovic, the synagogue's longest-tenured and most beloved cantor, since he arrived in 1986.
Whether singing along to familiar tunes or unwinding from the harried pace of everyday life, all ages thoroughly appreciate the Cantor's strikingly robust and soulful voice. He keeps the congregation on its toes by occasionally sneaking in a new rhythm.
Born in the Czech Republic to Cantor David and Mina Lebovic, Beth Tikvah's cantor is the youngest of a three-generation cantorial legacy. His grandfather, Joseph, initiated the family legacy and shared his love of Judaism and music with his son David, who in turn inspired his son, our own Cantor Joseph Lebovic.
The Cantor earned a B.S. in psychology from Temple University and concurrently studied music theory and voice development at the Settlement Music School in Philadelphia. He then graduated from the Pennsylvania College of Optometry while also working in a cantorial position at Beth Jacob-Beth Israel, formerly of Merchantville, for 10 years.
While in college, he married Sophie Klein, one of Beth Tikvah's most popular Hebrew school teachers. Together they raised three children: Yael, Miryam and Avi, and they greatly enjoy their beloved grandchildren: Nathan and Raya, Layna and Owen, and Dalia and Jonah.
Cantor Lebovic participates in local Jewish choirs in South Jersey, including his stint as a guest soloist for the South Jersey Chorus (a secular choir with 60 singers), for Temple Beth Sholom and for the choir of the Board of Cantors of Greater Philadelphia.
Michele Meyer – Education Director
The Beth Tikvah family is pleased to welcome Michele Meyer as our new education director for the Tikvah Learning Community, beginning in the 2019-20 school year.
Morah Meyer is a veteran Jewish educator and is grateful to have worked with and learned from wonderful teachers and fabulous education directors. She descends from a long familial lineage of talented Jewish educators. Her grandfather was the director of education at Beth Emeth Congregation in Philadelphia. Morah Meyer's father, Errol Schlesinger, recently retired after 37 years as Congregation Adath Emanuel's Director of Education in Mt. Laurel.
She has served as a youth group advisor, a college professor in Florida, and as a 16-year veteran religious school educator. She recently became a JECELI (Jewish Early Childhood Education Leadership Institute) fellow, a two-year program through Gratz College.
Morah Meyer grew up in New Jersey and is glad to be home after 12 years living in Buffalo Grove, Ilinois. She also works at the Sari Isdaner Early Childhood Center at the Katz Jewish Community Center as a teacher and Jewish educator. She has a son who is a student at Hofstra University.
Rabbi Gary Gans – Emeritus
Gary Gans first came to Beth Tikvah as our first full-time rabbi in 1981, when the synagogue was a mere ranch house surrounded by corn fields in rural Marlton. Having just completed a position as an associate rabbi in Center City Philadelphia, he appreciated the country atmosphere and the challenge of building the young congregation, both its population and physical plant.
No one could have imagined the deep roots he would establish as Beth Tikvah and Marlton grew and flourished. While Marlton has developed into a busy suburb, the congregation still thinks of itself as a small community consisting of "a family of families." Many joyous years of simchas have been celebrated with Rabbi Gans while he was Beth Tikvah's spiritual leader.
As of August 1, 2016, he was elevated to the post of Rabbi Emeritus and supports Rabbi Nathan Weiner, Beth Tikvah's full-time rabbi.
Rabbi Gans married Rabbi Ilene Schneider while they were both students at the Reconstructionist Rabbinical College (RRC). They are the second-longest married rabbinic couple in the world. They are blessed with two sons, Natan and Ari, each of whom was named and became Bar Mitzvah during ceremonies at Beth Tikvah. Rabbi Schneider has written several rabbinic murder mysteries: "Chanukah Guilt" and "Unleavened Dead," in addition to the lexicon "Talk Dirty Yiddish: Beyond Drek." She is also the former director of Jewish hospice for Samaritan Hospice in Marlton.
Rabbi Gans received a B.A. from Rutgers University and holds a Master's degree in psycho-educational processes from Temple University, in addition to his rabbinic ordination. He was a graduate student at Hebrew University in Jerusalem for two years and attended Gratz Hebrew College in Philadelphia to obtain certifications and licenses as a teacher and principal.
Committed to life-long study, Rabbi Gans earned a doctor of ministry degree in counseling from the Eastern Baptist Theological Seminary (a remarkable achievement for a rabbi). He has also been awarded an honorary doctor of divinity from the RRC. He participated in a post doctorate program in family therapy at Penn Council for Relationships at the University of Pennsylvania and has earned units in clinical pastoral education. Rabbi Gans is board certified as a clinical member of the American Association for Marriage and Family Therapy. He is a licensed professional counselor in the state of New Jersey specializing in family therapy and is now serving as a chaplain with the Evesham police department.
He has served the community as president of the Tri-County Board of Rabbis and is deeply committed to the Marlton and Medford clergy associations. Currently he is on the board of directors of the Crescent Burial / Memorial Park in Pennsauken.
Rabbi Gans has one of the least expected hobbies for a rabbi: he is an amateur radio operator (kosher HAM!) with the call sign N2EEF. He is also engrossed in the hobby of genealogy and has led many seminars on this theme in the U.S. and Israel.
Elana Shaw – Administrator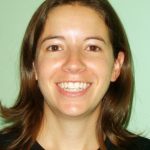 Elana Shaw joined the staff of Beth Tikvah as administrator in 2016. Prior to this she worked as program director at Germantown Jewish Centre, a synagogue in Northwest Philadelphia, for more than a decade.
The daughter of a rabbi, Elana grew up in a Jewishly-engaged family. Attending Jewish overnight camp for many years – as a camper and then on staff – had a tremendous effect on her, along with all the jobs she has had since her teenage years (other than a few months as a barista in high school) has been within the Jewish community. Elana graduated from Boston University in 1998 with a B.A. in Religion and received her M.A. in Jewish Professional Leadership from the Hornstein Program at Brandeis University in 2004. She is delighted to be working closely with the clergy, staff, and most importantly the dedicated volunteers that make Beth Tikvah the joyous, authentic and progressive community that it is.
Elana and her family moved from Philadelphia to South Jersey in 2015 when her husband, Brian, began work as a cardiologist at Virtua Hospital. Their two daughters attend Kellman Brown Academy, where Elana quickly got involved volunteering with the school's Parent Teacher Group. The Shaw family lives in Haddonfield along with their dogs Nava and Maggie.
Lynne Weinstein – Office Manager
Lynne Natal Weinstein arrived at Beth Tikvah approximately five years ago to help manage the office when the previous office manager had emergency surgery, and she hasn't left.
Lynne was raised in Camden and grew up four doors away from Congregation Beth El, a synagogue founded by her grandparents and several other congregants. She attended Beth El from kindergarten through Confirmation, continuing her Jewish education in the first class of the community-sponsored junior college known as Midrashah. She launched her Hebrew teaching career when only a high school senior at Beth Israel in Woodbury, something she continued in Ann Arbor, Michigan, while attaining a BA in History, English and Education. She returned to Camden, married, and taught English at Camden High School while also teaching at Beth El. Lynne became involved with the Sisterhood there, eventually becoming president during which time she instituted baby-sitting during High Holidays, started a Matzah Mall, Chanukah Bazaar, and a Passover cookbook named "Matzah Magic."
Lynne raised four children who attended Kellman Academy and Beth El Religious School through Confirmation: Marissa (Whitmore), Jonathan Weinstein, Benjamin Weinstein (deceased), and Joshua Weinstein.
At the age of 62, Lynne went back to school and attained an M.A. in Human Resources from Seton Hall University.
Having taught the Mechinah class at Beth El for 41 years, Lynne taught the same level at Beth Tikvah. As a Bubbie of seven grandchildren, two of whom attend Beth Tikvah, Lynne loves having a relationship with the congregation's students. Seeing the smiles and looks of achievement on their faces as they share her love of Judaism keeps her going. "CBT is exactly the way Beth El was when I was growing up…a small, caring community that joins together as a family supporting each other through thick and thin."
Lynne loves the spirit and excitement that one feels upon entering the building and feels privileged to work with the rabbis and staff.