Tikvah Tots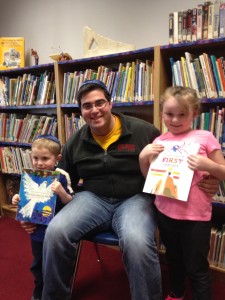 This is a wonderful, fun, free, and experiential Jewish learning opportunity for your 3-5 year old! (Younger students welcome with parent participation),
Tikvah Tots is a full Sunday morning (9AM-12:30PM) of fun Jewish learning for preschoolers. It is free and open to the community, no Synagogue membership required.
Practicing professional educator Sherri Quintero will engage your child out of a love for Jewish learning and for Jewish community building. Her enthusiasm is contagious; let your child catch the bug!
Kids will enjoy activities like Hebrew letter yoga and fun craft activities, storytime, dancing, singing, and a themed snack with the Tikvah Learning Community's kid-themed service, and so much more! Guided by Education Director Rabbi Nathan (whom your child may know from JCC Camps at Medford of the Sari Isdaner Early Childhood Center at the Katz JCC), the program promises to be full of learning-filled fun.
Space is limited for this FREE program.
For more information or to sign up, please email Rabbi Nathan directly at rabbinathan@btikvah.org.