Membership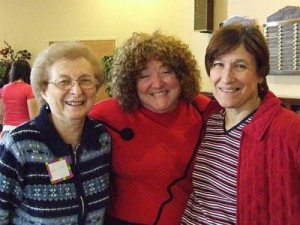 Congregation Beth Tikvah (CBT), serving the Marlton and surrounding communities, is a small, progressive, vibrant, Conservative synagogue we know you will find ideal for you and your family!
CBT's warmth is palpable as soon as you walk into a Friday evening service.  CBT welcomes everyone.  Our members are from diverse backgrounds with varied interests and family configurations.  When you attend a service or any of our wide range of activities, you'll quickly find that you are welcomed by all.  When you come to CBT, you are not a stranger in a large crowd, but rather a member of a congregational family.  We welcome non-Jewish family members, those with non-conventional backgrounds, and those who are exploring Judaism.
Membership Options
We offer a variety of membership categories that are designed to meet the lifestyle and needs of our members.
We never have a building fund!
Free 1 year membership for newlyweds who are married by our Rabbi or Cantor
Special rates for seniors
Reduced dues for young families
Not quite ready to join a synagogue?  Try our one-year free sponsored membership.
To receive an information package, to arrange to visit, or for more details on membership at Congregation Beth Tikvah, please contact us at office@btikvah.org or at 856-983-8090.